Lisa Ammerman, XXX
Title

Bio
Sierra Bales, XXX
Title

Bio
Katie Burggraff, MA, LPCC
Clinical Therapist

Katie provides a calm, inviting, and therapeutic environment for clients to explore their journeys toward meaning and growth. Katie has experience working with individuals of varying ages and diagnoses including autism spectrum disorder, attention-deficit hyperactivity disorder, developmental and intellectual disabilities, trauma, personality disorders, anxiety and depression. In addition, she has worked in day treatment and intensive services for teenagers with autism spectrum disorder and comorbid diagnoses. She provides DC: 0-5 diagnostic assessments, which classifies mental health and developmental disorders in children from birth through five years old. She has experience partnering psychologists to conduct psychological evaluations for children ages 0-5, which includes completing diagnostic assessments and administering and scoring assessment protocols. She uses strategies from many methodologies including cognitive behavior therapy (CBT), dialectical behavior therapy (DBT), applied behavior analysis, social thinking, and play therapy. Katie has a master's degree in counseling and psychological services from Saint Mary's University of Minnesota. She also is a fully licensed professional clinical counselor in Minnesota.
Abby Cooper, LADC
Alcohol and Drug Counselor
Abby has worked primarily in mentally ill/chemically dependent (MI/CD) residential and inpatient settings during her career as a licensed alcohol and drug counselor. She has a bachelor's degree in alcohol and drug counseling from Metro State University. Abby is a member of the Isanti County Substance Abuse Prevention and Recovery Coalition and operates a sober home in Cambridge, Minnesota.
Michelle Crider, MA, LADC, LPCC
Clinical Therapist

Michelle's therapeutic approaches are anchored by a strongly held belief that individuals are able to make changes as they strive towards meaning and fulfillment in their lives. Michelle provides individual mental health therapy to Recovering Hope's residential and outpatient clients. Additionally, her training in eye movement desensitization and reprocessing therapy (EMDR) enables her to use that protocol to assist clients in addressing trauma, anxiety, and other mental health symptoms. She has an extensive history of providing mental health services to incarcerated individuals through the Minnesota Sex Offender Program and the Minnesota Department of Corrections.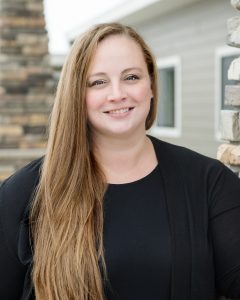 Brittany Hancock, XXX
xxxx

Bio
Tasha Morley, BS, LADC
Alcohol and Drug Counselor
Tasha received a bachelor's degree from Metropolitan State University and has been working as licensed alcohol and drug counselor in Minnesota for more than two years. She is currently pursuing a master's degree in clinical mental health therapy from Capella University.
Kayla Nelson, XXX
Title
Bio
Patty Oster, XXX
Title
Bio
Sue Peterson, MSW, LICSW
Clinical Therapist
She has worked with a variety of populations and has used her experience and educational background to support clients by meeting them where they are at and promoting self-determination. Sue has a strong interest in working with clients facing grief and loss, depression, anxiety, severe and persistent mental illness (SPMI), domestic violence, abuse and trauma. Sue has a master's degree in social work from University of St. Thomas and is a licensed social worker in Minnesota.
Gretchen Raymer, MA, LADC
Manager, Residential Counseling
Gretchen, a licensed alcohol and drug counselor, is an advocate for and a believer in empowering women to live their healthiest and most authentic lives! Gretchen has a master's degree in marriage and family therapy. Prior to joining Recovering Hope, Gretchen was a childcare center director. Her professional interests include women's issues specifically related to identity, healing from trauma, self-love and relationships.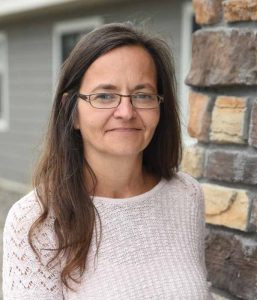 Mary Kay Reichow, XXXX
Title
Bio
Becky Sauter, MA, LADC
Alcohol and Drug Counselor
Becky believes in helping people address core concerns that challenge them daily and taking back their power to confidently move forward in their lives. With a bachelor's degree in community psychology from St. Cloud State University and a master's degree from Hazelden Betty Ford Graduate School of Addiction Studies, Becky found a calling to guide clients on their journeys through recovery. To that end, she has had the opportunity to fulfill her calling by working with clients at Hazelden Betty Ford St. Paul, Challenge Incarceration Program-Minnesota State Prison System, and Recovering Hope Treatment Center. In addition, Becky gained therapy experience working with children and their families in home and school settings. Other specialties include work with noted therapist and consultant Stephanie Covington, Ph.D., LCSW, regarding women and trauma; White Bison Wellbriety Journey of Forgiveness program for Native Americans/Alaska natives; vocational counseling certification education; and Eagala Equine therapy, the global leader in equine-assisted psychotherapy and personal development. She also is working toward licensure as a professional clinical consultant.
Judy Schneider, XXX
Title
Bio
Lisa Schultz, BS, LADC
Drug and Alcohol Counselor; Intern, Mental Health

Lisa facilitates residential psychoeducational groups at Recovering Hope. She graduated summa cum laude with a bachelor's degree from Metropolitan State University and is in the fourth year of a master's degree program in co-occurring disorders counseling where she will graduate in Spring 2022. Lisa is a graduate student board member of Minnesota Addiction Professionals (MNAP), the local affiliate of The Association for Addiction Counselors (NAADAC) and participates in advocacy and education committees. Lisa is a current intern with the mental health department of Recovering Hope. Her interests are quality education, advocacy for those afflicted with mental health disorders and substance use disorders and ongoing growth in the field.
Samantha Sheeran, PsyD, LP
Clinical Psychologist

As a licensed clinical psychologist, Samantha specializes in trauma therapy, dialectical behavior therapy (DBT), cognitive behavior therapy (CBT) and psychological assessment to clarify diagnoses and provide treatment recommendations. Samantha received a bachelor's degree in clinical forensic psychology from the Chicago School of Professional Psychology. Samantha also works with incarcerated individuals in Minnesota and Illinois.
Jaclyn Slalicky, XXX
Title

Bio
Ashley Todd, MPS, LADC, MHP
Clinical Therapist/Admissions Manager

As a licensed alcohol and drug counselor and administrative professional in the field of substance use and mental health, Ashley has dedicated her time to identifying and reducing barriers individuals experience when seeking treatment services. Ashley's clinical work with individuals is grounded in relational cultural theory and incorporates aspects of motivational interviewing and cognitive behavioral therapy. Ashley is interested in helping individuals foster meaningful connections, as well as achieving personal growth that aligns with their values and beliefs.
Victoria Upson
Psychiatric Nurse Practitioner

Victoria is an ANCC board certified psychiatric nurse practitioner with 15 years of experience in the mental health and nursing fields. Victoria received a bachelor's degree in biochemistry from Bowdoin College. At the urging of her aunt and mentor, Victoria was inspired to merge her interests in science and psychology to become a psychiatric nurse practitioner. To realize this dream, Victoria obtained a bachelor's degree and master's degree in nursing from Northeastern University. In addition, she completed an undergraduate internship in inpatient psychiatry at Boston Children's Hospital and a master's practicum at the South End Community Health Center, where she continued to work as a therapist and medication provider after she obtained board certification. Victoria has experience working in with dual-diagnosis populations in a community mental health setting. Most recently, Victoria worked for Berkshire Medical Center in western Massachusetts in several different outpatient programs with a focus on reducing 30-day inpatient readmissions, behavioral health integration with local primary care clinics, and telepsychiatry.
Kathryn Vele, PMHNP-B
Nurse Practitioner
Kathryn specializes in women's psychiatry, including perinatal mood disorders and post-traumatic stress disorder (PTSD). She is licensed in Minnesota and Wisconsin as an advance practice registered nurse and has national board certification from the American Nurses Credentialing Center (ANCC )as a psychiatric mental health nurse practitioner.
Kathryn has a bachelor's degree in history and political science, and then returned to school in 2009 to become a registered nurse. Upon graduation, she spent several years in labor and delivery, postpartum, and neonatal intensive care at St. Francis Hospital in Milwaukee, Wisconsin. She completed a master's degree in nursing and a psychiatric nurse practitioner specialty at Vanderbilt University in Nashville, TN. She completed clinical rotations for her graduate program at the Milwaukee VA Medical Center and at Wheaton Franciscan in Racine, Wisconsin. In addition, she has experience working in private mental health practices and outpatient psychiatry.
Nicole Vilmo, XXX
Title
Bio
Misty Virnig, MS, LADC
Clinical Therapist, Mental Health
Misty believes helping clients understand they are worthy of change and that they have the ability to change their lives is one of the most rewarding things about working in mental health. And she believes establishing a collaborative relationship between client and therapist is the first step in journey because collaboration creates a level of trust where clients feel comfortable sharing their personal reasons for desiring change and establishing motivations for change. As a clinical therapist, Misty tailors her clinical approach to address each client's individual needs. When working with Misty, clients may experience cognitive behavioral therapy (CBT), strengths-based active listening, genograms, stress management, dialectical behavioral therapy (DBT), role playing, developing coping skills and relaxation techniques. Misty has a bachelor's degree in chemical dependency from St. Cloud State University and a master's degree in integrated co-occurring disorders from Hazelden Betty Ford Graduate School of Addiction Studies. In addition, she is a certified clinical trauma professional (CCTP), LADC Clinical Supervisor and has completed training in adolescent development. She also is a member of the Association for Addiction Professionals (NAADC).
Hanna Vogel
Admissions Specialist

Hanna is passionate about helping women coordinate entry into Recovering Hope's residential substance abuse facility and facilitating the reunification with women and children during their recovery journey. Hanna strives to help make a difference in women's lives with compassion, dedication and empathy.
Carissa White, MPS, LADC
Counselor

Carissa White is a mental health counselor specializing in issues relating to LGBTQ+, grief/loss and dialectical behavior therapy (DBT). Carissa graduated magna cum laude with a bachelor's degree in psychology and a master's degree in integrated behavioral health. In addition, she is certified in DBT and cognitive behavior therapy. She is a member of the Association for Addiction Professionals (NAADC) and the Psi Chi international psychology honorary.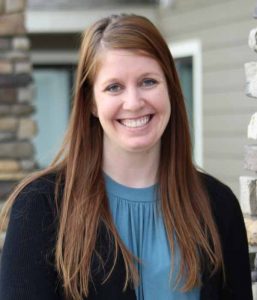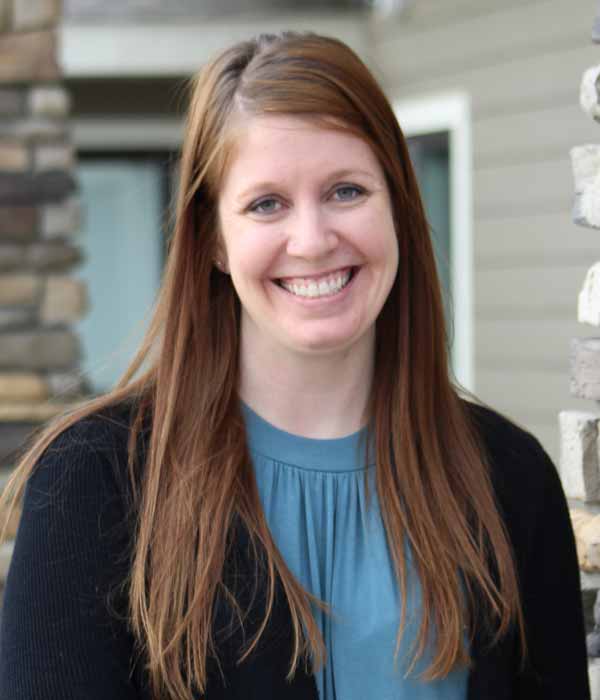 Darci Wikelius, MA, LADC, LPCC
Clinical Therapist/Clinical Program Manager

Darci has worked in a variety of areas of clinical therapy including intensive care for children with autism, sex offender treatment for developmentally disabled adults, substance use assessments and treatment for individuals with mental illness/chemical dependency, outpatient therapy, and sex offender specific treatment at the Minnesota Sex Offender Program (MSOP) and within the sex offender program at the Minnesota Department of Corrections. Darci is dedicated to helping individuals find value and meaning in their lives, particularly in addressing areas surrounding relationships, sexuality, abuse/trauma, behavioral issues and self-worth. She also incorporates the use of animal-assisted therapy in individual therapy sessions with her certified therapy dog, Marvel. Darci is a board-certified licensing supervisor and provides supervision to Recovering Hope staff seeking licensure as alcohol and drug counselors (LADC) or professional clinical counselors (LPCC). Currently, Darci working toward a doctor's degree in clinical psychology.