Mental Health Counseling Services
Support to help you keep life in balance
Maintaining a healthy mental outlook is a critical part of living a healthy, balanced life. Recovering Hope's mental health professionals are specially trained to serve children, adolescents and adults from all walks of life in dealing with issues related to daily living. Individual and family mental health therapy is designed to address the physical, social and emotional symptoms related to trauma, marital conflicts, grief and loss, job changes, suicidal thoughts, anxiety and depression.
Diagnostic assessment
Often, counselors conduct a diagnostic assessment during the first therapy session to collect important information to inform development of treatment goals.
A diagnostic assessment is comprised of a semi-formal interview that reviews your background information and presenting mental health concerns to determine any mental health diagnoses. The assessment length averages 1.5 hours.
Individual therapy
Recovering Hope employs therapists trained to provide individual therapy to children, adolescents and adults and diverse populations including LGBTQ+ and BIPOC.
Individual therapy is the most common form of mental health therapy. On average clients meet with their therapist one to two times per week.
Clients can explore a wide range of mental health problems with their counselor including relationship distress, emotional challenges, self-exploration, or sexual dissatisfaction.
Clients collaborate with their therapist to identify treatment goals during the individual therapy process.
Animal assisted therapy (AAT)
Recovering Hope utilizes animal assisted therapy (AAT) during the individual therapy process to address areas in therapy including relationships, trust, emotional expression and trauma histories.
Eye movement desensitization and reprocessing therapy (EMDR)
Recovering Hope has specially trained EMDR staff to assist individuals who have experienced traumatic events.
EMDR is a type of therapy designed to alleviate distress associated with traumatic memories through the use of eye movement and reprocessing (talking) through the traumatic events.
EMDR therapy typically takes place one time per week and is recommended for use concurrently with individual therapy.
Family therapy
Family therapy includes the client and another family member or caregiver whose participation is important to accomplish the client's treatment goals.
Family members may include, but are not limited to parents, children, spouses, committed partners, former spouses, an individual related by blood or adoption, or individuals who are presently residing together as a family unit.
Child therapy
Recovering Hope therapists are trained in conducting DC:0-5 Assessments, a diagnostic tool used to prevent, diagnose and treat mental health problems in early childhood.
Therapistsuse play therapy to help children uncover and deal with psychological issues. It can be used on its own or in conjunction with other therapies.
Couples therapy
Also referred to as marriage counseling, couples therapy helps couples of all types recognize and resolve conflicts and improve their relationships.
Psychological testing
Recovering Hope provides psychological assessments to adults.
Psychological assessments and other psychometric instruments are used to determine the status of a client's mental, intellectual, and emotional health. Tests must meet psychological standards for reliability and validity and be suitable for the diagnostic purposes for which they are used.
RHTC uses the following psychological instruments: Minnesota Multiphasic Personality Inventory (MMPI), Million Clinical Multiaxial Inventory-IV (MCMI-IV), and the Wechsler Adult Intelligence Scale 4th Edition (WAIS-IV).
Telepsychiatry
Recovering Hope provides medication management services to individuals ages 12 and older. These services can be provided through an online platform such as Zoom, or at RHTC.
Reliable internet connectivity and access to a mobile phone, tablet or computer are required for telepsychiatry sessions.
Telehealth counseling
Online platforms (e.g. Zoom) may be used to accommodate the mental health services available to you.
Telehealth sessions provide convenience of location, time and accessibility to ensure continuity of care.
Internet accessibility or connectivity and lack of a quiet and private space or location to conduct the session must be considered prior to choosing the telehealth option.
To accommodate telehealth limitations (e.g. internet accessibility/connectivity, confidentiality), the therapist will, at the start of each telehealth therapy session, remind their client of limits to confidentiality and internet accessibility. The counselor also will confirm the client's specific location so they can contact emergency services near the client's location if an immediate crisis or life-threatening situation occurs during the telehealth session.
Frequently asked questions about mental health therapy
I'm afraid people will find out I'm seeking counseling. What will they think?
Seeking mental health services in a small community can cause concerns about confidentiality and stigma. We understand these concerns and take specific precautionary steps to ensure each client's care is provided with a high degree of safety and confidentiality. Clients also have the option to choose telehealth counseling sessions, which allow them to talk with their therapist in the comfort and privacy of their homes via an easy-to-use online platform, such as Zoom. Reliable internet connectivity and access to a mobile phone, tablet or computer are required for telehealth sessions.
How does mental health therapy work?
The initial therapy session will be used to complete a diagnostic assessment, which takes an average of 1.5 hours. During the second therapy session, therapist and client will discuss assessment findings and collaborate on an Individual Treatment Plan (ITP), which consists of short-and long-term goals for therapy. As therapy advances, therapist and client will revisit the ITP, discuss progress and identify areas where clients need assistance.
How long should I expect to stay in therapy?
The length of therapy depends on several factors including the severity and extent of mental health concerns, participation in the therapy process and other factors that may affect or aggravate the therapeutic process. Therapists will discuss progress and length of treatment needed with clients on a consistent basis.
Clients can choose to terminate the therapy process at any time. We are happy to provide referrals to other mental health providers if clients feel their needs have not been addressed at Recovering Hope.
Getting started
We're here to help. Call to schedule an appointment. 1-844-314 HOPE
To schedule an appointment or make a referral, please contact our mental health team at:
Phone: 844-314-HOPE
Fax: 651-323-2558
Email: inquiries@recoveringhope.life
Intake Forms
Download Adult History Questionnaire PDF
Payment options
Recovering Hope accepts most forms of insurance including Behavior Health Funding (BHF, formerly known as CCDTF) medical assistance, and commercial health insurance plans. Recovering Hope is contracted with the following health insurance providers:
Blue Cross Blue Shield
Health Partners
Itasca Medical Care
Minnesota Health Care Programs (MHCP)
Preferred One
Prime West
South Country Health Alliance (SCHA)
UCare
Medical Assistance (MA)
Recovering Hope also offers self-pay options to accommodate individuals who do not have insurance, are out of network, or would prefer to not use their insurance.
Mental Health Staff Expertise
Recovering Hope employs a broad range of highly trained mental health professionals to meet the diverse needs of children, adolescents and adults in its care. Following is an explanation of the expertise and professional certifications held by Recovering Hope's professional staff.
At a Glance
Location
Clients Served
Adults, adolescents and children
Diverse populations including LGBTQ+ and BIPOC
Services (for Adults)
Diagnostic assessments
Individual therapy
Animal assisted therapy (AAT)
Eye movement desensitization reprocessing (EMDR)
Family therapy
Couples therapy
Psychological testing
Telepsychiatry (medication management)
Telehealth sessions
Services (for Adolescents)
Assessments (Ages 12 years+)
Psychiatric Telehealth
Individual Therapy
Services (for Children)
DC: 0-5 assessments
Play Therapy/Individual Therapy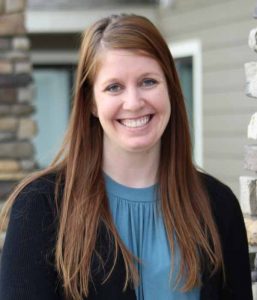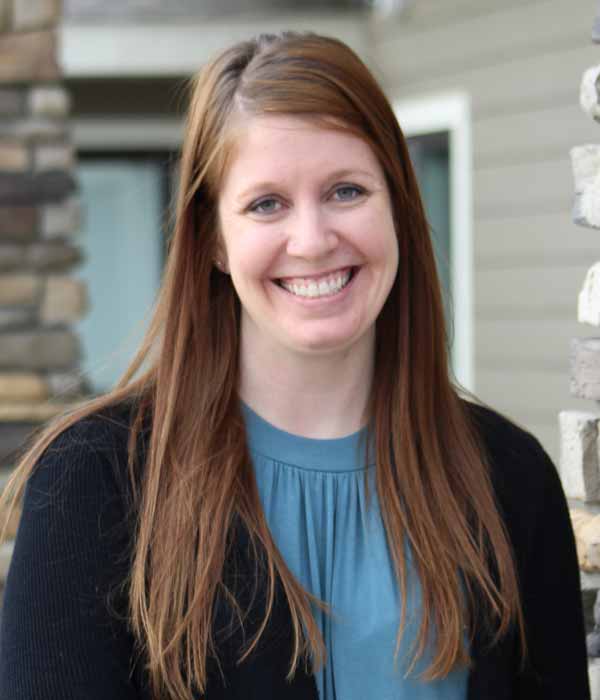 Darci Wikelius, MA, LADC, LPCC
Clinical Therapist/Outpatient and Mental Health Clinical Program Manager

Darci has worked in a variety of areas of clinical therapy including intensive care for children with autism, sex offender treatment for developmentally disabled adults, substance use assessments and treatment for individuals with mental illness/chemical dependency, outpatient therapy, and sex offender specific treatment at the Minnesota Sex Offender Program (MSOP) and within the sex offender program at the Minnesota Department of Corrections. Darci is dedicated to helping individuals find value and meaning in their lives, particularly in addressing areas surrounding relationships, sexuality, abuse/trauma, behavioral issues and self-worth. She also incorporates the use of animal-assisted therapy in individual therapy sessions with her certified therapy dog, Marvel. She uses strategies from many methodologies including cognitive behavior therapy (CBT), Dialectical behavior therapy (DBT), and eye movement desensitization and reprocessing (EMDR) therapy. Darci is a board-certified licensing supervisor and provides supervision to Recovering Hope staff seeking licensure as alcohol and drug counselors (LADC) or professional clinical counselors (LPCC). Currently, Darci is working toward a doctor's degree in clinical psychology.
Sue Peterson, MSW, LICSW
Clinical Therapist
She has worked with a variety of populations and has used her experience and educational background to support clients by meeting them where they are at and promoting self-determination. Sue has a strong interest in working with clients facing grief and loss, depression, anxiety, severe and persistent mental illness (SPMI), domestic violence, abuse and trauma. Sue has a master's degree in social work from University of St. Thomas and is a licensed social worker in Minnesota.
Ashley Todd, MPS, LADC, MHP
Clinical Therapist/Admissions Manager

As a licensed alcohol and drug counselor and administrative professional in the field of substance use and mental health, Ashley has dedicated her time to identifying and reducing barriers individuals experience when seeking treatment services. Ashley's clinical work with individuals is grounded in relational cultural theory and incorporates aspects of motivational interviewing and cognitive behavioral therapy. Ashley is interested in helping individuals foster meaningful connections, as well as achieving personal growth that aligns with their values and beliefs.
Carissa White, MPS, LADC
Alcohol and Drug Counselor

Carissa White is a mental health counselor specializing in issues relating to LGBTQ+, grief/loss and dialectical behavior therapy (DBT). Carissa graduated magna cum laude with a bachelor's degree in psychology and a master's degree in integrated behavioral health. In addition, she is certified in DBT and cognitive behavior therapy. She is a member of the Association for Addiction Professionals (NAADC) and the Psi Chi international psychology honorary.