Recovering Hope Outpatient Services expanded their services for the surrounding communities. Recovering Hope Outpatient Services provides medication management for psychiatric services via telehealth, individual mental health sessions, family therapy, assessments for children 0-5, adolescent individual mental health sessions, assessments for all ages and genders, and couple's counseling.
Recovering Hope Outpatient Services provides ability to find a therapist that fits your style and schedule. Each therapist has their own specialty from EMDR, TF-CBT, animal assisted services, and DBT skills. Upon calling to schedule, our front desk staff will ask you a variety of questions to best connect you with a therapist that meets your needs.
Recovering Hope Outpatient Services is able to provide diagnostic assessments for mental health and provide referrals for services that best meet your needs. Recovering Hope Outpatient Services is able to provide DC: 0-5 assessments for children
Mental Health Services Staff
Darci Wikelius, MA, LADC, LPCC
Clinical Program Manager/Clinical Therapist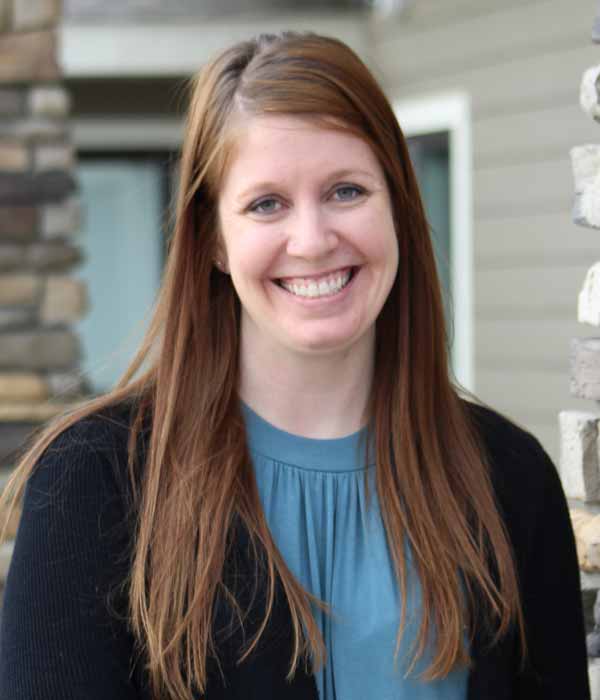 About Darci
Darci joined Recovering Hope Treatment Center as our first mental health therapy provider in October 2016. She became a chemical dependency counselor in 2009 and a mental health therapist in 2012, as she focuses on the co-occurrence of disorders.  Darci has worked in a variety of areas including intensive care for children with Autism, sex offender treatment for developmentally disabled adults, substance use assessments for individuals committed as MI/CD, Outpatient Therapy and sex offender specific treatment at the Minnesota Sex Offender Program and within the Department of Corrections, Sex Offender Program. Her passion is assisting individuals in finding value and meaning in their lives, particularly in addressing areas surrounding relationships, sexuality, abuse/trauma, behavioral issues and self-worth. Darci is also a Board-Certified Supervisor and provides licensing supervision to individuals seeking LADC or LPCC licensure at RHTC. She also incorporates the use of Animal Assisted Therapy in her individual therapy sessions with her certified therapy dog, Marvel.
Currently, Darci is attending graduate school as she works towards her Doctoral degree in Clinical Psychology. When she has free time, she enjoys being with friends and family.
Sue Peterson, MSW, LICSW
Outpatient Therapist

About Sue
Sue received her master's degree in clinical social work from the University of St. Thomas. She has worked with a variety of populations and used her experience and educational background to support her clients and promote self-determination. She has a strong interest in working with clients facing grief and loss, depression, anxiety, SPMI, domestic violence, abuse and trauma.
Sue enjoys being outdoors, gardening, and spending time with family and friends.
Carissa White, MPS, LADC
Outpatient Therapist
About Carissa
As a counselor, Carissa strives to come alongside and understand the unique issues people face.  She believes in helping clients identify their thoughts, feelings, and behaviors and how they can be a catalyst for understanding the beliefs and motivations that keep them "stuck" and make it difficult for them to change. 
Carissa is dedicated to lifelong learning. She uphold the standards of professional conduct as outlined by the state of Minnesota and its Board of Behavioral Health.
Marvel Wikelius, Shih Tzu
Certified Therapy Dog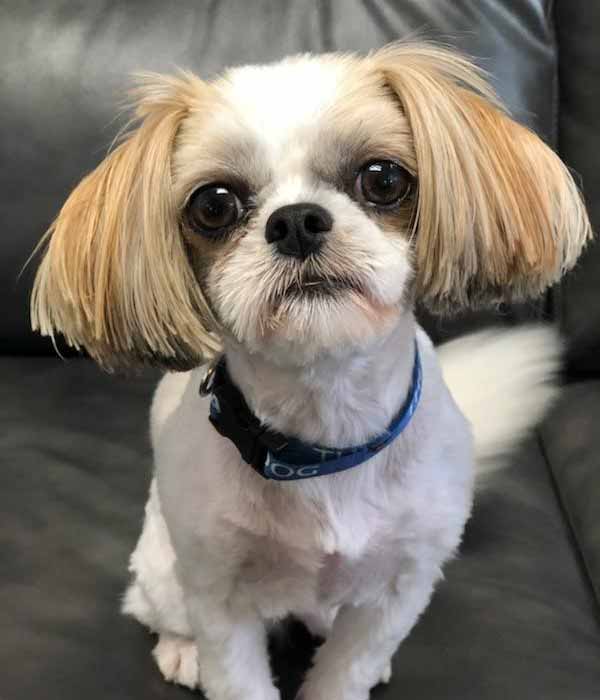 About Marvel
Marvel is a 5-pound Shih Tzu that was born in May 2016.  He is a certified therapy dog through Pet Partners and United States Animal Registry. He loves playing with his older brother (Brodie, Shih Tzu), going on walks, and snuggling on the couch.  However, his favorite thing to do is going to RHTC with his mom.  At RHTC, he gives lots of hugs and kisses to others and brings a sense of peace and calmness to any room he enters.