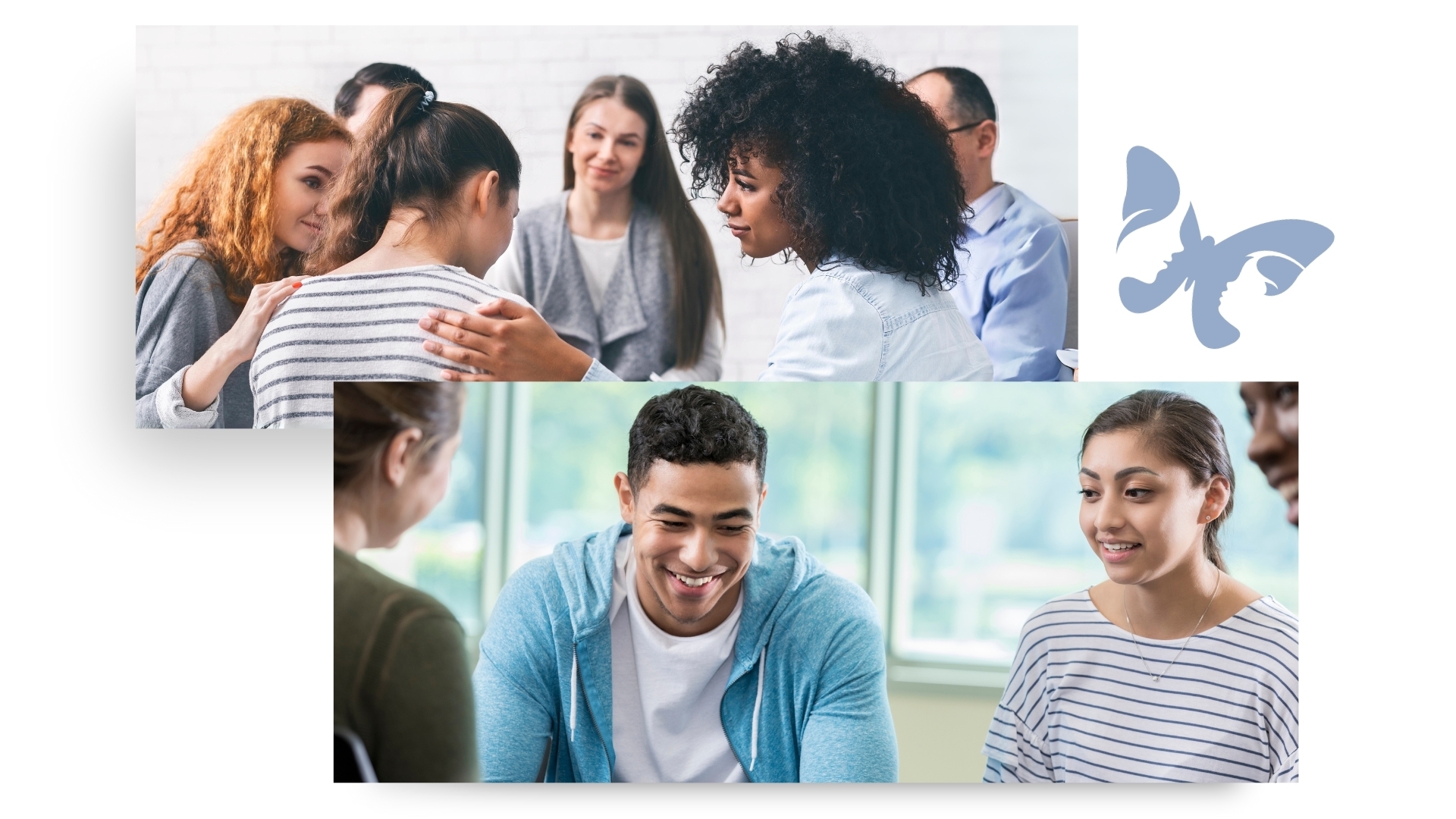 Outpatient Substance Use Disorder Treatment
Embracing Renewal, Empowering Futures:  
Your Foundation for Connection in Recovery.
Welcome to our outpatient clinic, where we specialize in providing personalized outpatient substance use services to support adults and soon, adolescents. Additionally, we're excited to introduce lodging options, enhancing accessibility. At Recovering Hope, we foster a nurturing environment for individuals to confront the challenges related to substance use and mental health disorders. Recognizing the demands of a fast-paced life, we offer flexible scheduling and telehealth options. Through embracing renewal and empowering futures, our foundation emphasizes the process of reintegrating individuals back into the community, nurturing vital connections on their path to recovery.
Individualized Care
Our team of skilled licensed alcohol and drug counselors and mental health professionals are dedicated to providing personized care. Recognizing that each person's experience with addiction and mental health is unique, we tailor care plans that align with your specific needs, preferences, and circumstances. This individualized approach ensures that you receive the most effective and support on your road to recovery.
Evidence Based Approach
Our approach to care is rooted in evidence-based practices, emphasizing well-established and scientifically validated methods. . By incorporating evidence-based approaches, we ensure that your care plan is not only personalized but also optimized for successful outcomes. We are dedication to providing you with the most effective and reliable support throughout your recovery journey.
Intensive Outpatient Susbtance Use - ASAM 2.1
Our Intensive Outpatient Program 2.1 (IOP 2.1) incorporates group treatment sessions conducted multiple days a week, spanning a comprehensive 16-week period. Additionally, clients participate in individualized one-on-one treatment sessions every week. Working closely with a Licensed Alcohol and Drug Counselor, individuals cultivate coping skills and establish a supportive network. IOP 2.1 offers a structured and supportive environment, ideal for those seeking a higher level of care, without the need for residential treatment.
Outpatient Substnace Use - ASAM 1.0
OP 1.0 offers a flexible treatment approach for consistent support without the requirement of intensive intervention. Group sessions take place twice a week, complemented by one-on-one sessions scheduled weekly. The primary focus of OP 1.0 is to enhance coping skills and prioritize overall well-being, proving especially effective for individuals dealing with mild to moderate substance use concerns or for those who have successfully completed intensive treatment programs."
Co-occuring Treatment Methods
What is Co-Occuring?
Recovering Hope recognizes many individuals with substance use disorders often suffer from co-occurring mental health disorders, such as major depression or general anxiety. Recovering Hope provides integrated substance use and mental health services designed to address each client's individual needs and recovery goals. Clients receive a diagnostic mental health assessment within 10 days of admission.
What Co-Ocurring Services do we offer?
Counseling groups and individual sessions

Peer recovery support

Psychiatric medication management

Individual

, couples and family mental health therapy

Family education group for interested family members
Daycare coordination available for in person attendees
Your Choice, Your Way: Flexible Treatment Options for All
Telehealth Options
We offer flexible telehealth group sessions during the morning, afternoon, and evening, allowing you to access our Outpatient Recovery Services from your smartphone, computer, or other devices. Every session is fully compliant with HIPAA standards and easily accessible via Zoom. This platform enables your active participation in discussions guided by licensed alcohol and drug counselor.
In - Person Options
We provide in-person recovery sessions tailored to your schedule, featuring morning, afternoon, and evening options for your convenience. In-person sessions offer a personalized and engaging experience, allowing for direct interaction, real-time feedback, and a supportive environment conducive to your recovery journey. Guided by licensed alcohol and drug counselor.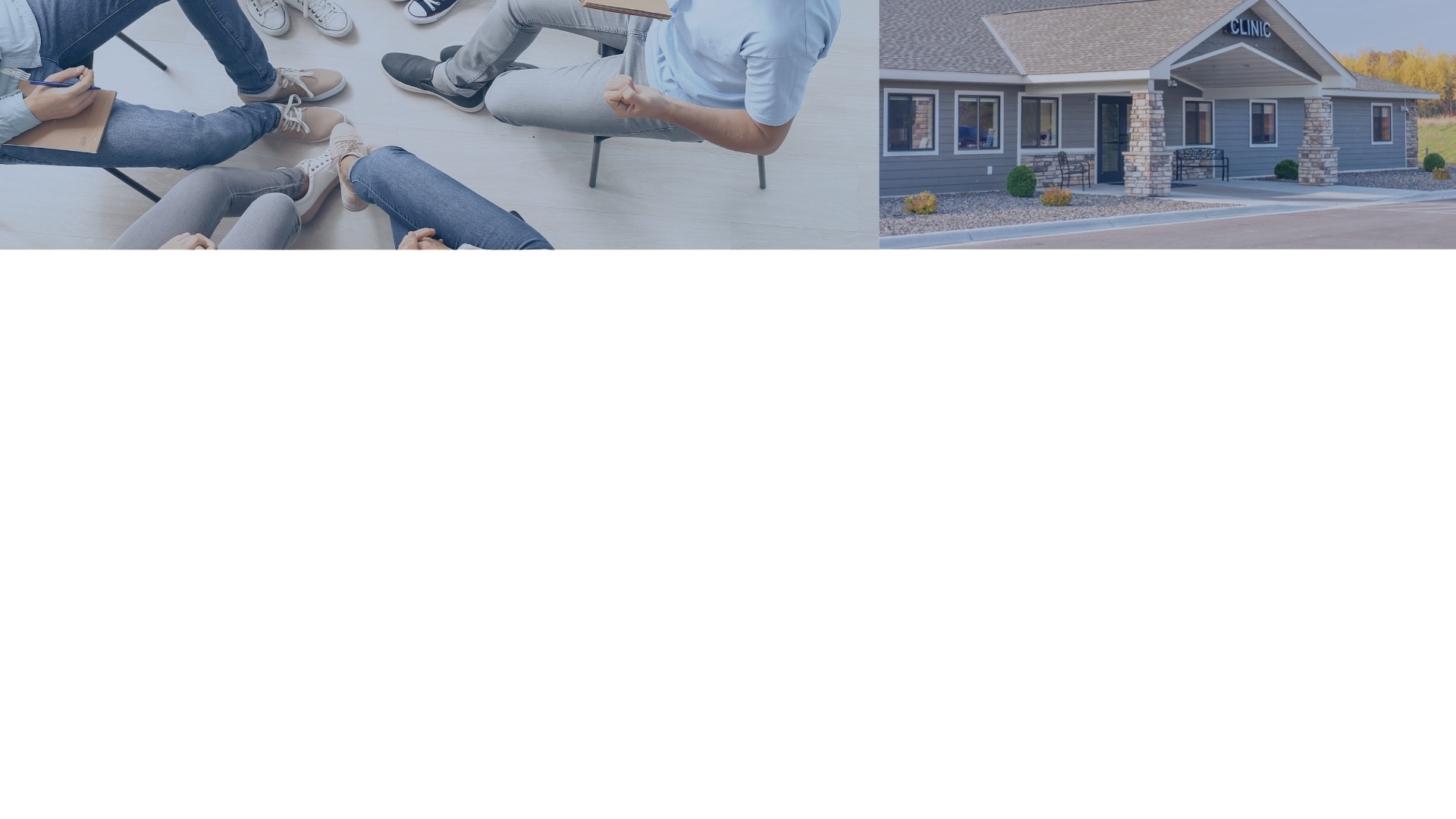 Getting Started
We're here to help. Call our admissions team at 1-844-314 HOPE
To schedule an appointment, make a referral, or speak with a member of the Recovering Hope Treatment Center admissions team, please contact us at:
Phone: 844-314-HOPE
Fax: 651-323-2558
Email: inquiries@recoveringhope.life
Services Offered
Case management
Individual counseling
Group counseling
Individualized treatment plans
Peer Recovery Support
Daycare coordination available for in person attendees
Comprehensive aftercare and discharge plans
Individual

, couples and family mental health therapy

Family education group for interested family members
Additional Services
Mental Health Counseling Individual, couples or family therapy
Medication management via Telepsychiatry
Medication management
Eye movement desensitization and reprocessing therapy (EMDR)
Frequently Asked Questions?
How long is outpatient treatment?
The duration of treatment is based on an assessment of the client's needs, conducted by Recovering Hope's treatment team. A dedicated counselor thoroughly reviews the potential client's case and individual treatment objectives with the treatment team. The Intensive Outpatient Program (IOP) and Outpatient Program (OP) each encompass a 16-week duration, resulting in a total treatment period of 32 weeks.
How do I determine the appropriate level of care for my needs?
At Recovering Hope Treatment Center, we offer comprehensive substance use assessments completed by licensed alcohol and drug counselors. These assessments are designed to evaluate your situation and identify the most suitable level of care for you. You can schedule an assessment or simply walk in between 8:00 am to 4:00 pm, Monday to Friday. Once your assessment is completed, our admission counselor  guide you in selecting the right level of care for your specific needs. 
Can I choose my counselor?
Yes, at Recovering Hope, we understand the importance of finding the right fit in a counselor. We offer a diverse array of counselors, each with unique backgrounds and specialties. Depending on your schedule and preferences, you have the opportunity to select the counselor and appointment times that align best with your needs. Your comfort and compatibility with your counselor are a priority in fostering a positive and effective therapeutic relationship.
What information is required at admission?
Valid photo ID
Copy of medical insurance card
Are there age limits?
Our Adult OP program requires clients to be a minimum of 18 years old for admission, with no upper age limit. Additionally, we're excited to announce that Recovering Hope will introduce Adolescent Substance Use Disorder (SUD) programming in the spring of 2024!
What is the difference between a Comprehensive Assessment and Diognastic Assessement?
Comprehensive Assessment for Substance Use: This assessment primarily evaluates an individual's history, patterns, and behaviors related to substance use and addiction.
Diagnostic Assessment for Mental Health: This assessment focuses on assessing an individual's mental and emotional well-being, including symptoms, emotions, cognitive functioning, and behaviors related to mental health conditions or disorders.
Our Substance Use Disorder (SUD) clients receive both a Comprehensive Assessment, focusing on substance use, and a Diagnostic Assessment with our mental health professionals to address any co-occurring mental health factors.
Meet Our Outpatient Team!
Treatment Team:
Comprising licensed alcohol and drug counselors, this team ensures you have a primary counselor to guide you through your journey. You'll have regular weekly meetings with them to support your progress.
Mental Health Team:
Our mental health support is provided by licensed professional mental health counselors and licensed associate marriage and family therapists. They are trained to help you address your mental health concerns and work towards recovery.