Residential Substance Use Disorder Treatment
Compassionate care focused on the individual and families

Located on 47 acres in Mora, Minnesota, Recovering Hope Treatment Center offers women a safe and supportive residential environment where they can face their struggles with substance use and mental health disorders. A licensed onsite daycare center facility offers exceptional childcare while mothers participate in treatment programming.
Residential Treatment Overview
At Recovering Hope, clients have the opportunity to identify and explore issues related to substance use and mental health disorders through individual sessions, psychoeducational groups and process groups.
Families will be included in various aspects of treatment planning, continuing care planning and individual family sessions. Family workshops may also be recommended as an additional component of client care.
Recovering Hope provides two residential treatment care levels:
Residential High Intensity Care – ASAM 3.5 
The foundation treatment phase in which physical, psychological and social assessments are conducted to determine the scope of individual client needs.
High-intensity clients participate in a minimum of 30 hours of weekly treatment programming.
On average, clients remain at the high-intensity care level for 30 days.
Residential Medium Intensity Care – ASAM 3.1
After completing high-intensity care, clients are required to transition into the medium-intensity care level, where treatment focuses on intensive group therapy.
Medium-intensity clients participate in 15 hours of weekly treatment programming
Additional programming offered to facilitate client's gradual reintegration into society.
On average, clients remain in medium-intensity care for 30–80 days.
Co-occurring treatment methods address individual recovery needs
Recovering Hope recognizes many individuals with substance use disorders often suffer from co-occurring mental health disorders, such as major depression or general anxiety. Recovering Hope provides integrated substance use and mental health services designed to address each client's individual needs and recovery goals. Clients receive a diagnostic mental health assessment within 10 days of admission.
With a comprehensive mental health counseling center located on its Mora campus, Recovering Hope gives clients convenient onsite access to family and individual counseling, psychiatric nursing, medication management, eye movement desensitization and reprocessing therapy (EMDR), and assessments.
Licensed onsite daycare accommodates young children
The staff at Recovering Hope understands that preserving family bonds – especially those with young children – is an important part of a healthy recovery from substance use disorders and associated traumas. To nurture that bond, Recovering Hope allows young children (up to age 5) to live onsite with their mothers during residential treatment. In addition to being licensed as early childhood educators, daycare staff specialize in conducting evidence-based trauma-informed interventions to address the individual needs of each child.
Getting started
We're here to help. Call our admissions team at 1-844-314 HOPE
To schedule an appointment, make a referral, or speak with a member of the Recovering Hope Treatment Center admissions team, please contact us at:
Phone: 844-314-HOPE
Fax: 651-323-2558
Email: inquiries@recoveringhope.life
Recovering Hope offers complimentary transportation to prospective clients seeking admissions into residential treatment. Please request transportation assistance when scheduling an admissions appointment. In addition, please allow adequate time in your commute to arrive on schedule for your admission consultation.
Upon arrival, prospective clients will undergo a 10- to 15-minute medical evaluation to determine if Recovering Hope can properly meet their needs. If prospective clients are assessed as being under the influence or at risk for severe withdrawal symptoms, they may be referred to off-site detox services prior to admission to Recovering Hope.
Payment options
Recovering Hope Treatment Center accepts most forms of insurance including Behavior Health Funding (BHF, formerly known as CCDTF), medical assistance and commercial health insurance plans. Contracted health insurance providers include:
Blue Cross Blue Shield
Health Partners
Itasca Medical Care
Minnesota Health Care Programs (MHCP)
Preferred One
Prime West
South Country Health Alliance (SCHA)
UCare
Medical Assistance (MA)
Recovering Hope also offers self-pay options to accommodate individuals who do not have insurance, are out of network, or would prefer to not use their insurance.
Frequently asked questions about residential treatment
How long is treatment?
Treatment length is determined following an assessment of client needs by Recovering Hope's treatment team. The assessment is conducted by a counselor who reviews a potential client's case and their individual treatment goals with Recovering Hope's treatment team. Average length of stays vary depending on each client's previous treatment experience, diagnosis and information provided in the assessment. On average, clients live at Recovering Hope for 45-77 days. Keep in mind each case is different.
What can I expect when I arrive for admission at Recovering Hope?
It's normal for clients to feel a mix of emotions (fear, anger, shame, resentment) as they enter residential treatment. The RHTC staff is trained to offer the support and assistance clients need to transition to their new surroundings as quickly and easily as possible. Here's an overview of what to clients can expect in their first 72 hours at Recovering Hope:
When clients arrive at Recovering Hope, our staff walks them step-by-step through the admissions process.
Clients are allowed to bring young children up to age five to stay with them during treatment. Recovering Hope staff will care for child(ren) while clients complete the admissions process.
Clients undergo a 10- to 15-minute medical evaluation to determine if Recovering Hope can properly meet their needs.
If clients are assessed as being under the influence or at risk for severe withdrawal symptoms, they may be referred to off-site detox services prior to admission to Recovering Hope.
Upon admission, a room will be prepared the client. Children will share a room with their mother. If no children are involved, clients share a room with another resident.
Client belongings will undergo a routine search and then will be placed in the assigned room. If prohibited items are discovered during the search, the items will be placed in a locked storage site and will be returned upon client discharge from treatment.
Clients will participate in an introductory session with a licensed alcohol and drug counselor, who will conduct an assessment and diagnostic evaluation.
A care level and temporary treatment plan will be established. (Clients will receive a master treatment plan within 10 days of residency following completion of assessments and diagnostic evaluations.)
Clients are required to stay on the Recovering Hope campus for medical and mental health monitoring. Off-campus privileges are assigned on a case-by-case basis.
What items am I allowed to bring?
A dresser is provided for storage of clothing and toiletry items. Two average-sized suitcases of clothes and other items will fit in the space provided. We also provide a locker and lock for storage of money and other valuables.
What items am I prohibited from bringing with me to treatment?
Clients are prohibited from having the following items in their possession during residential treatment:
Personal electronic devices including cell phones, computer and tablets
Products containing alcohol in the first 3 ingredients
Aerosol-based products, or inhalants
Candles, wax warmers, essential oils, incense, air fresheners, Epson salt, bath bombs and bath salts
Hair dye and self-tanner
Bath paint
Sex and intimacy toys
Cough drops, topical creams, ointments, medicated powder, bleach, eye drops, and vapor rubs
Instant coffee, cappuccino mix, energy drinks, kombucha
Items requiring a refrigerator or freezer
Electronic cigarettes and vaping paraphernalia
Electrical appliances such as space heater, clothing irons, steamers, microwaves and other small appliances.
Door locks and child locks of any kind
Illicit drugs and mood-altering substances, including Kratom and CBD oil/tablets/wax
Hammers, power tools, and flammables such as oil/gasoline
Weapons of any kind
What is the food like?
Recovering Hope serves three nutritious meals and two snacks per day. Special diets are accommodated for those with medical or dietary restrictions. Personal snacks also can be stored in assigned lockers.
Will I be allowed to bring and smoke cigarettes?
Yes. A designated outdoor smoking space is available to clients between 6 a.m. and 9 p.m. Smoking is prohibited between 9 p.m. and 6 a.m. Clients are encouraged to use lozenges or patches through the night while smoking is prohibited.
Recovering Hope offers smoking cessation services for clients who would like to quit smoking while in treatment; however, these services are optional.
Can I choose my counselor?
Initially, clients will be assigned a counselor from those who have schedule availability. However, it is important to us that clients feel a positive connection with their counselors. Therefore, after admission, clients are free to request a change to any available counselor.
Will I have a roommate?
Yes. Clients without children will be placed in a room with another woman. Clients with a child will share a room with their child.
What if I don't like Recovering Hope?
We hope clients can meet their goals while residing at Recovering Hope. However, if Recovering Hope does not meet a client's needs, we will work with them to identify an alternative treatment center. Our staff will provide support and access to resources to identify each client's next step in recovery.
In addition, clients are free to end treatment with us at any time. However, we hope clients choosing to leave our facility before meeting their treatment goals will continue treatment at another licensed facility.
How do I pay for Recovering Hope's services?
Recovering Hope Treatment Center works with various commercial insurance plans and offers affordable self-pay options. For more information, please contact our admissions team at 844-314-HOPE.
Payment Information
How do I admit myself into residential treatment?
The Recovering Hope admissions team assists clients in admitting themselves into residential treatment. Please be aware  some insurance providers require clients to have comprehensive substance use assessments prior to admission to Recovering Hope. For more information, please contact our admissions team at 844-314-HOPE.
Admissions and payment information
Can people visit me while I'm in residential treatment?
Recovering Hope Treatment Center supports family and friends visiting with clients during designated hours.  If a family member or friend needs accommodations outside these hours, please speak with the client or client's counselor to arrange additional times.  Pets are not allowed to visit at this time unless they are a service animal.  Currently, visiting hours are: 
Tuesday 5:30pm-8:00om
Saturday and Sunday 1:00pm-3:00pm
*Please note that in order to visit the individual must have a picture ID (Driver's license, State ID, or Tribal ID) and attest to a statement indicating they are not designated as a sex offender and agree to protect the confidentiality of the clients.  
Can I bring a pet with me or are pets allowed during visiting hours?
No. Recovering Hope does not accommodate pets living with or visiting clients onsite due to potential allergies, children living on-site and safety issues. However, because we do respect the emotional connection between humans and animals, Recovering Hope does have a therapy dog onsite for those who need or want animal-assisted therapy.
At a Glance
Size
108-bed modern residential facility (built in 2016) located on 47 acres in Mora, Minnesota. Safe, secure facility equipped with state-of-the art video-monitoring surveillance technology.
Genders Admitted
Levels of Care
High Intensity- ASAM 3.5 
Medium Intensity- ASAM 3.1
Staff Credentials
Medical team: registered nurses, licensed practical nurses, medication technicians
Treatment team: licensed alcohol and drug counselors,
Mental Health team: licensed professional mental health counselors, licensed associate marriage and family therapists
Recovery advocates
Services Offered
Case management
Individual counseling
Group counseling
Individualized treatment plans
Psychoeducational groups (Relapse prevention, women and addiction, co-occurring disorders, dialectical behavior therapy (DBT) skills, recovery maintenance, creative arts, relationships)
Licensed onsite daycare for residents' children 
Nutritious meals and snacks
Comprehensive aftercare and discharge plans
24/7 Recovery advocates (Around-the-clock access to advocates who guide your daily routine, provide milieu management, and help maintain a safe, healthy community for recovery)
Complimentary admission transportation
Additional Services
Family education, workshops and services Click for complete overview of mental health services
Medication management via Telepsychiatry
Leisure activities (seasonal gardening group, fitness classes)
Individual, couples or family therapy
Eye movement desensitization and reprocessing therapy (EMDR)
In-home parenting services (via Kanabec County Public Health)
Parenting classes
Information Required at Admission
Valid photo ID
Copy of medical insurance card
30-day supply of all prescription medication (medication must be packaged in the original bottles received from the pharmacy)
Discharge paperwork (if transferring from a hospital or detox facility)
Personal belongings (see FAQ section below for details)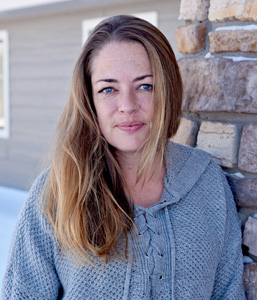 Gretchen Raymer, MA, LADC
Senior Manager of Residential Services
Gretchen, a licensed alcohol and drug counselor, is an advocate for and a believer in empowering women to live their healthiest and most authentic lives! Gretchen has a master's degree in marriage and family therapy. Prior to joining Recovering Hope, Gretchen was a childcare center director. Her professional interests include women's issues specifically related to identity, healing from trauma, self-love and relationships.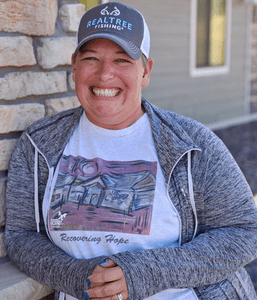 Nicki Vilmo, LADC
Counseling Supervisor
Nicki is passionate about living life to the fullest, never being too serious and "living one day at a time." With experience in a variety of levels of chemical dependency treatment, Nicki is passionate about healing the family system through a program of recovery. A licensed alcohol and drug counselor in Minnesota since 2012, Nicki works with clients in Recovering Hope's residential treatment program. She received a bachelor's degree from St. Cloud State University.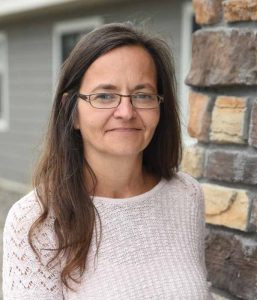 Mary Kay Reichow, LADC
Alcohol and Drug Counselor

With nearly 20 years of residential and outpatient alcohol and drug counseling experience, Mary Kay has significant knowledge in 12-step programs and spirituality. She has a bachelor's degree in chemical dependency counseling and community psychology from St. Cloud State University and is licensed in Minnesota as an alcohol and drug counselor.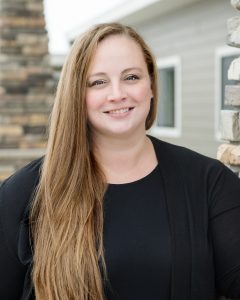 Brittany Hancock, LADC
Alcohol and Drug Counselor

As a residential treatment counselor, Brittney facilitates the weekly Creative Arts and Writing for Wellness programs. In addition, she has experience working in a broad range of populations in a variety of substance use disorder care levels. She has a bachelor's degree in psychology from University of Minnesota Duluth and a certificate in addiction studies from the University of Minnesota. Brittney is licensed in Minnesota as an alcohol and drug counselor.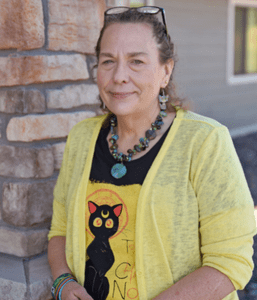 Lisa Schultz, BS, LADC
Alcohol and Drug Counselor
Lisa facilitates residential psychoeducational groups at Recovering Hope. She graduated summa cum laude with a bachelor's degree from Metropolitan State University and is in the fourth year of a master's degree program in co-occurring disorders counseling where she will graduate in Spring 2022. Lisa is a graduate student board member of Minnesota Addiction Professionals (MNAP), the local affiliate of The Association for Addiction Counselors (NAADAC) and participates in advocacy and education committees. Lisa is a current intern with the mental health department of Recovering Hope. Her interests are quality education, advocacy for those afflicted with mental health disorders and substance use disorders and ongoing growth in the field.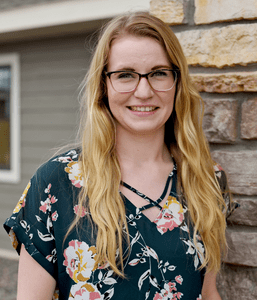 Alison Ennis, LADC
Alcohol and Drug Counselor

Alison works as an alcohol and drug counselor in the residential program. Alison has worked in the substance use field for over 5 years. Alison received her bachelor of science degree in commmunity pschology through St.Cloud State University and an alcohol and drug cousenling certificate through Anoka- Ramsey Community College. Alison is passionate about using a person- centered approach to motivate clients.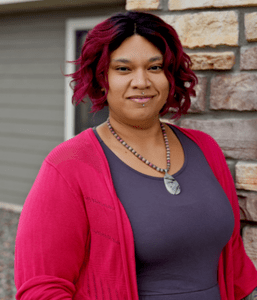 Annie Thompson, BS, LADC
Alcohol and Drug Counselor
Annie received her license in 2018. She works primarily with women in residential settings. Annie graduated from Metropolitan State University with her Bachelor's Degree and a minor in mental health services.  She is currently working on finishing her Masters in Co-occurring disorder counseling through Metropolitan State University.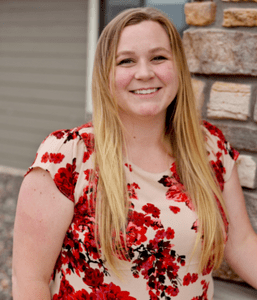 Anna Bjork, BS, LADC
Alcohol and Drug Counselor
Anna graduated in 2013 from St. Cloud State University with a Bachelor's Degree in Community Psychology and Chemical Health. With 5 years past experience working with harm reduction in Opioid Addiction, Anna is passionate about those who are affected by long term use and working with people to return to stable Physical and Emotional Health. Anna is interested in gaining further experience with youth and families affected by Substance use and  Mental Health symptoms.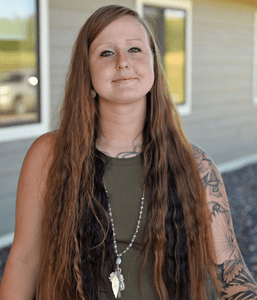 Katie Boyle, ADC-T
Alcohol and Drug Counselor
Katie has been working in the substance use field since 2020. She received her addiction counseling permit at Minneapolis Technical college and is currently obtaining her bachelor's degree at Metro State University. Katie loves working with families and is passionate about holistic healing, and helping others achieve their goals.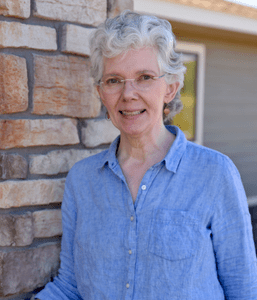 Diedre Austin, BS,LADC
Alcohol and Drug Counselor
Diedre is embarking on a third career as a LADC with a Bachelor of Science from Metropolitan State University. Her professional interests include utilizing expressive arts, mindful self-compassion, and MBSR for trauma-informed growth and healing. She is  dedicated to collaborating with clients to embody their best lives.