Outpatient Substance Use Disorder Treatment

Recovering Hope provides integrated individualized outpatient substance use and mental health disorder therapy services for adults ages 18+.
Program Overview
Assessments
Clients entering outpatient treatment receive a comprehensive substance use assessment to determine the appropriate level of care required to address their recovery goals. Assessment criteria are based the Diagnostic and Statistical Manual of Mental Disorders (DSM-5) and American Society of Addiction Medicine (ASAM).
Co-Occurring Outpatient Subsubstance Use Diorder Programming
Co-Occuring Intensive Outpaitent Substance Use – ASAM 2.1
In Person Program Morning: Monday – Thursday from 9:00am – 12:00pm

Telehealth Program Morning: Monday, Tuesday, Thursday & Friday from 9:00am – 12:00pm

Telehealth Program Afternoon: Monday – Thursday from 1:00pm – 4:00pm
Co-Occuring Outpatient Substance Use – ASAM 1.0
In Person Program Morning: Monday & Wednesday from 9:00am – 12:00pm

Telehealth Program Evening: Tuesday & Thursday from 5:00pm – 8:00pm
Providing co-occuring services with access to:
Counseling groups and individual sessions

Peer recovery support

Psychiatric medication management

Individual

, couples and family mental health therapy

Family education group for interested family members
Daycare coordination available for in person attendees
Programming is not offered on national and state holidays. 
Must be in Minnesota to utilize telehealth services.
Onsite mental health services provide additional support:
In addition to outpatient substance use disorder treatment, Recovering Hope maintains a comprehensive mental health therapy center on its Mora campus, giving clients convenient onsite access to family and individual counseling, psychiatric nursing, medication management, eye movement and desensitization reprocessing (EMDR) therapy, and assessments. Click here for more details on the Recovering Hope mental health services.
Getting started
We're here to help. Call us at 1-844-314 HOPE to make an appointment.
To schedule an appointment, make a referral, please contact our adult outpatient substance use disorder admissions team at:
Phone: 844-314-HOPE
Fax: 651-323-2558
Email: inquiries@recoveringhope.life
Payment options
Recovering Hope Treatment Center accepts most forms of insurance including Behavior Health Funding (BHF, formerly known as CCDTF) medical assistance, and commercial health insurance plans. Recovering Hope Treatment Center is contracted with the following health insurance providers:
Blue Cross Blue Shield
Health Partners
Itasca Medical Care
Minnesota Health Care Programs (MHCP)
Preferred One
Prime West
South Country Health Alliance (SCHA)
UCare
Medical Assistance (MA)
Recovering Hope also offers self-pay options to accommodate individuals who do not have insurance, are out of network, or would prefer to not use their insurance.
 At A Glance
Location
Clients Served
Levels of Care
Intensive Outpatient Substance Use ASAM 2.1
Outpatient Substance Use ASAM 1.0
Services Offered
Case management
Individual counseling
Group counseling
Individualized treatment plans
Additional Services Offered
Mental Health Counseling Individual, couples or family therapy
Medication management via Telepsychiatry
Medication management
Eye movement desensitization and reprocessing therapy (EMDR)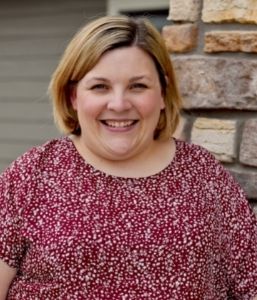 Ashley Snyder, BS, LADC
Outpatient Counselor Supervisor
Ashley has been an LADC since 2014. Most of her career has been spent at an MI/CD residential program for women. Ashley is furthering her education at St. Mary's University for a Master's degree in Counseling and Psychological Services. Ashley focuses on helping clients to challenge negative thoughts and patterns in their lives to help build a better foundation for recovery. Also using a a solution- focused approach will help guide clients through many challenges towards a positive solution. In her free time, she loves to spend time with her family, her dog, her cat and reading books.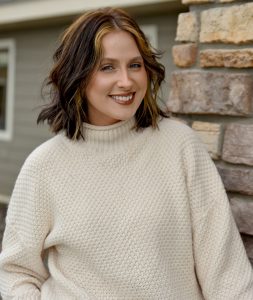 Heidi Ostrowski, ADC-T
Alcohol and Drug Counselor 
Heidi graduated with her associate of science degree in drug and alcohol counseling from Anoka Ramsey Community college. Heidi is currently running our in person-outpatient program. Heidi believes in  an individualized approach to treatment in an effort to support each client's personal recovery goals.  In her spare time, she enjoys gardening, crocheting, decorating, and reading.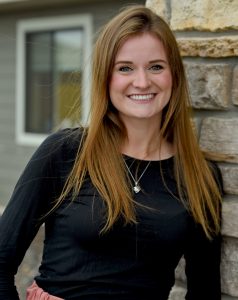 Evie Nesbit, ADC-T
Alcohol and Drug Counselor 
Evie has a strong desire to work with client's in their journey to finding sobriety and creating a better life for themselves and their families. She believes in building therapeutic relationships with clients and helping them meet their individualized goals. Evie has her Associate of Science degree in Alcohol and Drug Counseling Studies and will be continuing her education to gain her Bachelor's degree in Psychology at St. Cloud State University.